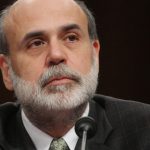 Here is the summary and podcast of this week's BlogTalkRadio/Lykken on Lending with Dave Lykken and MBSQuoteline's Joe Farr.
Mortgage rates rose a little last week due primarily to comments made by one of the Fed Bank Presidents and comments made by Fed members during the 1/27 Fed meeting as reported in the minutes released last Wednesday. These comments referred to some Fed members desire to begin to sell parts of its $1.0 trillion portfolio of mortgage backed securities (MBS) "sooner rather than later. This caught the market by surprise as just the week before Fed Chairman Bernanke provided guidance that selling MBS would not occur any time soon.
Mortgage related legislation is virtually at standstill. Both the snow days in Washington and the Republican victory in Massachusetts are the cause for the slowdown.
Covered bonds were discussed as a potential method of financing non-agency mortgage loans, primarily jumbo loans. Only large on-balance sheet lenders will be likely issuers of covered bonds. The rules and regulations surrounding covered bond issuance are still being developed, but when done covered bonds may become a useful funding source for US banks much as there are for Canadian and European banks today.
MBSQuoteline supplies the essential market information necessary for effective decision making by Originators when assisting borrowers during the loan origination process, and for secondary marketing departments while managing pipelines.
For additional information or to sign up for a free 2 week trial subscription,visit www.MBSQuoteline.com or call 800-627-1107.