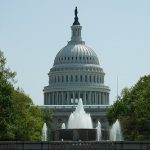 "Skin in the game.  Most mortgage bankers, especially those who have experienced a loan buyback, feel like they have some.  If Senate bill S3217, Restoring American Financial Stability Act, is passed in its current form mortgage bankers will learn what "skin in the game means to the current Administration.  This bill calls for mortgage bankers to retain the risk on 5% of the loans they originate.  The language in the bill is not clear, but some have suggested that retaining risk means funding a reserve with cash.  Lets do some math.  If a mortgage company is really efficient, it might earn 1% on the loans it originates and sells.  If they are required to hold 5% as a risk reserve, it will not take long for mortgage bankers to originate themselves into bankruptcy.  Who would participate in this business?
Glen Corso, Managing Director of Community Mortgage Banking Project, joined the show today to discuss his efforts to lobby the Senate to add an amendment to the "skin in the game provision of S3217.  The amendment would exclude "well underwritten loans from the risk retention requirement.  Think Ginnie, Fannie, or Freddie loans.  They cannot be defined that way because we may not have a Fannie or a Freddie loan much longer.  Under Glen's amendment loans that are fully documented, supported by an appraisal, reasonable ratios, no negative amortization, limits on ARM adjustments, etc. would be excluded from this risk retention requirement.
Glen reported that a couple of studies, one by the Mortgage Bankers Association and the other by Chase, estimated that the consequences of this provision of S3217 passing in its current form would be the loss of 50,000 mortgage banking jobs and mortgage rates rising by 300 basis points.  Are either of these acceptable? To anybody?   Even Congressmen out to punish the mortgage industry cannot see these as acceptable.
Debate on S3217 will likely continue for a couple more weeks.  Now is the time for anyone interested in seeing a vibrant mortgage industry to contact their Senators to let them know that the "skin in the game provision in S3217 needs to be amended.  Consumers need mortgage rates to stay low and they need the mortgage bankers to assist them through the home buying process.
Click PLAY to listen to the podcast of this week's BlogTalkRadio/Lykken on Lending with Dave Lykken and MBSQuoteline's Joe Farr :
MBSQuoteline supplies the essential market information necessary for effective decision making by Originators when assisting borrowers during the loan origination process, and for secondary marketing departments while managing pipelines. For additional information or to sign up for a free 2-week trial subscription, visit www.MBSQuoteline.com or call 800-627-1107.
Tune in every Monday at 1:00pm(et)  for up-to-the-minute information on interest rates, loan programs and "hot" industry news related to the mortgage industry. Dial: (646) 716-4972 or log in at: www.blogtalkradio.com/lykken-on-lending