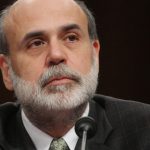 It is being reported that Senate Bill 3217 Restoring American Financial Stability will soon pass out of the Senate.  There are many things in this bill which will effect the mortgage industry.  In an earlier blog post I discussed the likely impact of the "Skin in the Game" provisions of this bill.  In this post, I will discuss the provisions in this bill which will restrict Loan Officer compensation.
Glen Corso, Executive Director of The Community Mortgage Banking Project, discussed on the BlogTalkRadio/Lykken-on-Lending show on Monday that the amendment to Senate Bill 3217 which, among other things, prohibits loan originators from receiving compensation based on the terms of the loan.  He explained that the amendment was introduced late Tuesday evening May 11th and was passed on Wednesday morning May 12th, giving himself and other industry advocates no chance to weigh in on the amendment.  The intent of the amendment is to remove any incentive for an originator to charge more in origination fees to a borrower or to give a borrower a higher mortgage rate than the basic rate and price as established by his or her origination company.  So this amendment essentially prohibits companies from paying loan officers a portion of any overage and prohibits wholesale lenders from paying brokers more yield spread premium for a higher rate on a loan.
Ironically, as Glen reported,  the amendment also prohibits a company from paying an originator less commission based on the terms of the loan.  This means that an originator may no longer be able to give up part of his or her commission to get a deal.  This certainly seems like it might be  an unintended consequence, but apparently not.  Those promoting the amendment in the Senate understood that this practice, this consumer benefit, may end.
The concept of restricting overage and yield spread premiums is not new.  The proposed changes to Reg Z, which were announced over six months ago, include similar prohibitions.  The House version of a financial reform bill also contains prohibitions on paying originators based on the terms of the loan.   John Courson, President & CEO of the Mortgage Bankers Association, told the Texas Mortgage Bankers on Tuesday that in his opinion we are likely in a "brave new world as it relates to compensating loan originators.  He does not see much chance to change the loan officer and loan broker compensation provisions of this act before it is passed into law.
On a positive note, this same amendment includes a provision which may offset some of the pain from prohibiting overage.  The amendment says that compensation to a lender from the sale of a loan in the secondary market is allowed.  This is obviously a good thing, but what it may also do is allow a lender to share gains from intraday market movement with an originator.  I know most large lenders will not do this, but some small lenders may.  Don't think of the extra money as overage.  Think of it as benefit from intraday market movement.  If you quote the rate sheet price in the morning and the borrower agrees to it there is no overage.  But, if before you lock it with the investor in the afternoon prices have improved you have extra money.  This is not overage.  It is market movement.  MBSQuoteline is great at helping you capture improved prices due to intraday market movement.  It is also great at documenting this should the payment ever be challenged.
. . .
MBSQuoteline supplies the essential market information necessary for effective decision making by Originators when assisting borrowers during the loan origination process, and for secondary marketing departments while managing pipelines. For additional information or to sign up for a free 2-week trial subscription, visit www.MBSQuoteline.com or call (800) 627-1107.