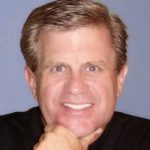 Dave Lykken, host of the BlogTalkRadio show Lykken-on-Lending, and President of Mortgage Banking Solutions, has published an article in National Mortgage Professional Magazine titled A View From the C-Suite: Branch development … Four "C tips from the "C Suite.  In it he discusses four things to consider when adding branches to your production organization or when seeking a new production organization for your branch.  These four tips were the topic of discussion on the radio show today.  Here is a summary the four tips, but I recommend you read the full article for yourself.
Both the producing group looking to join a new organization and the funding group looking to add more production need to carefully consider any potential marriage.  Both sides should follow the 4 "C"s:  seek  counsel, consider the culture, consider capital constraints, and consider character.
1.  Counsel here doesn't necessarily reference legal counsel, but legal counsel may help minimize confusion should things ever unwind.  The counsel you should seek is industry counsel.  Talk to those in the industry who know you and the other party.  Ask if they think the two of you will be a good match.  Some personalities just don't mix.
2.  Find out if the culture of your organization matches that of the other.  Are you a jumbo specialist considering joining with an FHA specialist?  Is  the funding group experienced at  adding production groups?  Are they good at effectively communicating policies and procedures?  Are they skilled at accommodating regional differences?
3.  Investigate whether  the funding company's capital is sufficient to support additional production.  Does it have warehouse capacity for more production?  Are you the only production group being consider to join the funding group?  Does the funding group have the financial capital and the human capital to manage expansion?
4.  And the last and maybe the most important thing to consider is the character of the individuals involved.  It takes a long time to establish a good reputation, but only a few bad experiences to lose it.
Click PLAY to listen to the podcast of this week's BlogTalkRadio/Lykken on Lending with Dave Lykken and MBSQuoteline's Joe Farr :

MBSQuoteline supplies the essential market information necessary for effective decision making by Originators when assisting borrowers during the loan origination process, and for secondary marketing departments while managing pipelines. For additional information or to sign up for a free 2-week trial subscription, visit www.MBSQuoteline.com or call (800) 627-1107.
Tune in every Monday at 1:00pm(et)  for up-to-the-minute information on interest rates, loan programs and "hot" industry news related to the mortgage industry. Dial: (646) 716-4972 or log in at: www.blogtalkradio.com/lykken-on-lending