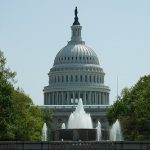 Wouldn't it be nice if Congress would extend the "close-by deadline for those trying to get the Homebuyer Tax Credit?  Sure it would. Wouldn't it be even nicer if they did it now, June 21st,  before we all break our backs trying to get the thousands of  transactions closed by June 30th?  Any anxiety out there right now?
Glen Corso, Executive Director of The Community Mortgage Banking Project and an industry advocate, brought to the BlogTalkRadio show today an up to the minute status report on HR 4213, the bill being considered by the Senate which, if passed, will extend the "close-by deadline to qualify to receive the Homebuyer Tax Credit from June 30th to September 30th.  According to Glen, there is very little controversy on whether or not to extend the deadline. Most are in favor of it.  The rest of the bill, though, includes significant controversy and because of it, might not pass any time soon.  As a result, this is not a time to relax.  Push to close all the purchase loans that you can before the existing June 30th deadline.
Glen also provided a shocking update from the House and Senate Conference Committee working on the compromise language to be included in the Financial Reform bill.  This is the bill which includes, among many other things, a requirement for mortgage originators to retain risk on 5% of the loans they originate and sell to investors.  The House version of the bill included no carve outs from its requirement.  The Senate version carved out from its requirement loans which were "well underwritten.  The Senate carve out – as defined in the bill and  if implemented – would exempt most of the loans being made today from the 5% risk retention requirement.  It has been anticipated that in the Conference Committee, the Senate version of the risk retention provision would survive.  Glen surprised us when he told us that earlier in the morning the House conferees pushed for a carve out, but of only government guaranteed loans.  Government guaranteed loans included FHA, VA, and Rural Development loans, but not Fannie Mae and Freddie Mac type loans.  Lets hope the Senators win this negotiation.
Click PLAY to listen to the podcast of this week's BlogTalkRadio/Lykken on Lending with Dave Lykken and MBSQuoteline's Joe Farr :
MBSQuoteline supplies the essential market information necessary for effective decision making by Originators when assisting borrowers during the loan origination process, and for secondary marketing departments while managing pipelines. For additional information or to sign up for a free 2-week trial subscription, visit www.MBSQuoteline.com or call (800) 627-1107.
Tune in every Monday at 1:00pm(et)  for up-to-the-minute information on interest rates, loan programs and "hot" industry news related to the mortgage industry. Dial: (646) 716-4972 or log in at: www.blogtalkradio.com/lykken-on-lending