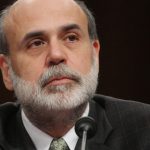 While yesterday's May Existing Home Sales report showed a small 2% decline from April, it was nothing like the shocking 33% drop in the May New Home Sales report released today. There's an important difference in how the two reports are measured, though, which was a major factor due to the end of the home buyer tax credit on April 30. Also worth noting is that New Home Sales represent about 10% of total sales versus 90% for Existing Home Sales, so the New Home Sales data is typically more volatile simply because it is a smaller data pool.
Existing Home Sales are reported by the National Association of Realtors (NAR) and represent transaction closings. New Home Sales are a government report issued by the U.S. Department of Commerce and are based on contract signings. Usually this is not a significant distinction, but the qualifications for the home buyer tax credit affected each report to a very different degree in May. To qualify for the tax credit, a home buyer had to sign a contract by April 30 and close by June 30 (although the "close-by" deadline may be extended by Congress). The tax credit pulled forward sales that otherwise might have taken place later in the year. The result is that all the "extra" contract signings took place before May 1, while the "extra" closings continued in May and June. Therefore, Existing Home Sales continued to benefit in May, while it was the first month in which New Home Sales did not gain from buyers seeking the tax credit.
The performance difference in May was stark. May Existing Home Sales fell 2% from April to an annual rate of 5.66 million units, and was up 19% from one year ago. Inventories of unsold existing homes fell to an 8.3-month supply from an 8.4-month supply in April. May New Home Sales dropped 33% from April to an annual rate of 0.30 million units, which was about 13% lower than one year ago, and a record low level. Inventories of unsold new homes rose to an 8.5-month supply from a 5.0-month supply in April. The question is what the results for Existing Home Sales will be once the boost from the tax credit is gone.