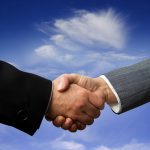 Lykken-on-Lending (LoL) has partnered with HousingMatrix, an online resource of information for the housing industry.  HousingMatrix now hosts the  LoL  library of the most recent recorded program as well as all prior programs.  HousingMatrix is a site you should explore if you have not been there before.  If the information you seek has to do with housing, you will find it at HousingMatrix.
Mortgage rates have continued their move lower this week, reaching a new low this morning.  Last Tuesday's Fed announcement helped push mortgage rates lower and then the announcement on Friday that July's inflation remains very low helped as well.  The Fed announced that they were keeping the Fed Funds rate between .25% and 0% and that they expect to keep it at this very low level for an extended period of time.  This was as expected.  What was a bit of a surprise was that they expressed a concern that the pace of the economic recovery was slowing and they announced a new policy to add a little stimulus to the economy.  The new policy deals with what they will do with the cash the Fed receives from payments on their portfolio of Treasury and mortgage-backed securities.  Until now the Fed has been taking the payoff proceeds out of circulation.  Now they will use the money to buy new long-term Treasury securities.
MBSQuoteline supplies the essential market information necessary for effective decision making by Originators when assisting borrowers during the loan origination process, and for secondary marketing departments while managing pipelines. For additional information or to sign up for a free 2-week trial subscription, visitwww.MBSQuoteline.comor call (800) 627-1107.
Tune in every Monday at 1:00pm(et)  for up-to-the-minute information on interest rates, loan programs and "hot" industry news related to the mortgage industry. Dial: (646) 716-4972 or log in at: www.blogtalkradio.com/lykken-on-lending.