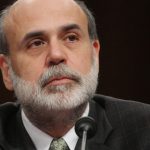 This week's guest on Lykken on Lending was John Tuccillo, noted economist and former Chief Economist for the National Association of Realtors.  John provided his opinions on the state of the economy and housing.  According to John, the chance of not having a double dip recession is greater than the chance of having one, but the difference in the likelihood has diminished over the last couple of months.  John expects economic growth to remain slow though 2011, growing at an annual rate of 1.5% to 2.5%.   Regarding housing, John looks to job creation as the driver to improve the housing market.  Without it, nothing the government or the Fed does will create sustained improvement.  This year's home buyers tax credit was certainly helpful to stimulate activity at a time when we needed the activity, but we are seeing that it merely brought forward activity which most likely would have occurred naturally.  The housing market will come back, but will come back on a regional basis.  John said the real estate market should be viewed on a regional basis, not a national basis.  Some markets like San Francisco, which rose to unaffordable levels, will likely take a good bit longer to recover when compared to markets like St. Louis, which never rose to unaffordable levels.  John did not say how low he thought mortgage rates could go, but he implied they had room to go lower.
Click PLAY to listen to the podcast of this week's MBSQuoteline's Joe Farr:
with Dave Lykken and
Listen to internet radio with David Lykken on Blog Talk Radio
MBSQuoteline supplies the essential market information necessary for effective decision making by Originators when assisting borrowers during the loan origination process, and for secondary marketing departments while managing pipelines. For additional information or to sign up for a free 2-week trial subscription, visit www.MBSQuoteline.com or call (800) 627-1107.
Tune in every Monday at 1:00pm(et)  for up-to-the-minute information on interest rates, loan programs and "hot" industry news related to the mortgage industry. Dial: (646) 716-4972 or log in at: www.blogtalkradio.com/lykken-on-lending