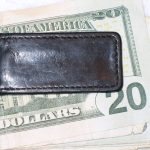 The new rules which beginning April 1, 2011 will govern how loan originators (LO or LOs) are to be paid have been the topic of much discussion lately.  There seems to be as many opinions as there are people and there are as many unanswered questions as there are answers.  To try to help bring clarity to the situation and to try to address what is known, Tony Musgrave, mortgage industry veteran and practicing lawyer, joined the show today.  Tony's general advice on this issue is to accept that change is coming and to begin to prepare for it.  He said that when considering the new rules, first consider where they came from.  The new rules are a result of political and public perception that the old compensation rules incented LOs to take advantage of borrowers and to put them in loan products and at loan rates which were advantageous for the originator, but not necessarily for the borrower.  Tony's advice is to interpret the new rules with this perception as the basis for your new policies.
What is known is that a loan originator cannot be paid an amount that differs based on the terms of the loans he originates.  He can be paid a percentage of the loan amount, and the percentage can vary by LO and can even be changed periodically on a prospective basis for each LO.  There should be no incentive for a LO to encourage a borrower to accept loan terms that are not the most favorable loan terms available to that borrower.  This will preclude things like priced in overage and profit splits for producing branch managers. 
 One of the many things not known is whether LOs can participate in market movement which occurs subsequent to quoting the best possible rate and points to a borrower off his rate sheet.   The Fed rule specifically exempts secondary marketing gains for the effects of this rule.  It is my opinion that unfavorable market movement subsequent to quoting the best possible rate and points to a borrower would not be absorbed by the borrower.  It should be absorbed by the LO for not getting the loan locked timely.  It is also my opinion that the opposite should be true.  If there is favorable market movement subsequent to quoting the best possible rate and points off the rate sheet, the borrower is not due the improved pricing and the LO would not be precluded by this rule from participating in that improvement.
Click PLAY to listen to the podcast of this week's BlogTalkRadio/Lykken on Lending with Dave Lykken and MBSQuoteline's Joe Farr:

MBSQuoteline supplies the essential market information necessary for effective decision making by Originators when assisting borrowers during the loan origination process, and for secondary marketing departments while managing pipelines. For additional information or to sign up for a free 2-week trial subscription, visit www.MBSQuoteline.com or call (800) 627-1107.
Tune in every Monday at 1:00pm(et)  for up-to-the-minute information on interest rates, loan programs and "hot" industry news related to the mortgage industry. Dial: (646) 716-4972 or log in at: www.blogtalkradio.com/lykken-on-lending