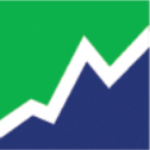 Michael Lau, EVP of Phoenix Capital, a specialist in evaluating and brokering mortgage servicing rights, joined the LykkenonLending blog-talk-radio show this week to provide his opinions on the status of the mortgage servicing market.  According to Michael, the market for servicer-to-servicer bulk transfers is just about non-existent.  The only portfolios changing hands are done to move servicing of delinquent or distressed loans to special servicers.  Fortunately, the market for servicing on newly originated loans is still active.  There are a number of servicers buying this servicing, but they are paying very little for it.  Michael sees the price paid for flow serving as being between two and four times the service fee.  I remember being paid six to seven times the servicing fee on 2003 and 2004 originations.  How can servicing on loans that may never pay off (4% note rates) be worth only two to four times?  Servicing on today's loans is worth more.  Now is a good time to consider keeping servicing on new production, if you can.  Hold on to it for three or four years and then sell it.  You need to have cash reserves, experienced people, and quality systems to be a servicer.  If you don't have all these, you need to find a good sub-servicer.  In either case, there are profits to be made by keeping today's servicing rights.
Click PLAY to listen to the podcast of this week's BlogTalkRadio/Lykken on Lending with Dave Lykken and MBSQuoteline's Joe Farr:

MBSQuoteline supplies the essential market information necessary for effective decision making by Originators when assisting borrowers during the loan origination process, and for secondary marketing departments while managing pipelines. For additional information or to sign up for a free 2-week trial subscription, visit www.MBSQuoteline.com or call (800) 627-1107.
Tune in every Monday at 1:00pm(et)  for up-to-the-minute information on interest rates, loan programs and "hot" industry news related to the mortgage industry. Dial: (646) 716-4972 or log in at: www.blogtalkradio.com/lykken-on-lending