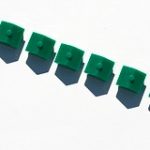 You are an investor and you have money to invest.  Do you invest it in the mortgage industry?  Those of us who have been here and who have been beat up over the last few years would probably think twice about doing so.  We might think about all the rule changes and all the regulations and all the buy backs.  We might convince ourselves this is not the right place to invest our money.  But there is a lot of money out there that thinks the mortgage industry is a good place to be invested.  Let's consider some of the positives that they see.  Margins are high, competition is shrinking, good service is rewarded, loan quality has never been better, and collateral values will unlikely fall further.  Increasing net worth requirements over the coming months will drive even more competitors from the industry.  Those who are left in the industry will be worthy competitors, but they will be honest competitors.  As many independent mortgage bankers realize the need to raise new capital they will begin to talk to the investment and will consider giving away substantial percentages of their company to raise the capital.  Before they do so, they might want to look at the people sitting around them, their loan originators, as a source of new capital.  With the new LO comp rules about to take effect,  LOs might find a little ownership interest in their employer as just the thing to take the sting out of the new LO compensation rules. 
Click PLAY to listen to the podcast of this week's BlogTalkRadio/Lykken on Lending with Dave Lykken and MBSQuoteline's Joe Farr:

MBSQuoteline supplies the essential market information necessary for effective decision making by Originators when assisting borrowers during the loan origination process, and for secondary marketing departments while managing pipelines. For additional information or to sign up for a free 2-week trial subscription, visit www.MBSQuoteline.com or call (800) 627-1107.
Tune in every Monday at 1:00pm(et)  for up-to-the-minute information on interest rates, loan programs and "hot" industry news related to the mortgage industry. Dial: (646) 716-4972 or log in at: www.blogtalkradio.com/lykken-on-lending