Industry Leading Features
Real Time Pricing Data
What is happening in the MBS market right now with the most up-to-date analysis you'll find anywhere.
MBS Composite Pages
See Fannie Mae, Ginnie Mae and Freddie Mac 30-year and 15-year prices. Track current coupons, off-coupons and forwards.
MBS News & Analysis
Get right to the meat of the market by following top stories as they happen along with industry leading analysis.
Money Rates
Access every money rate on one page, including current and historical rates for every ARM index your business needs, along with click-through history and charting options.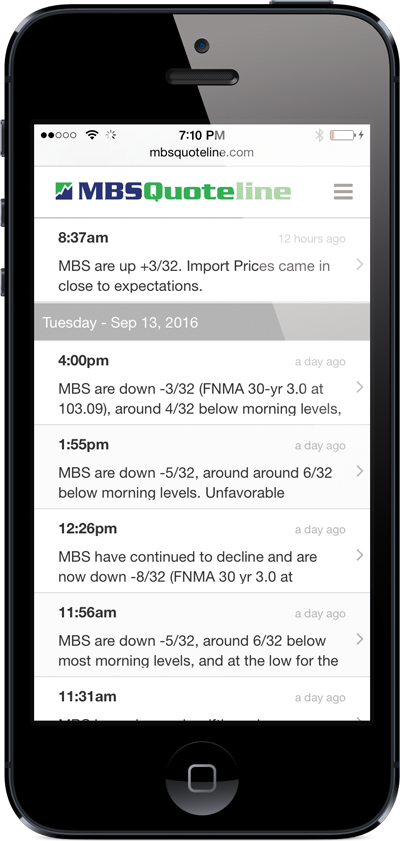 Available on all Devices
Information when and where you need it most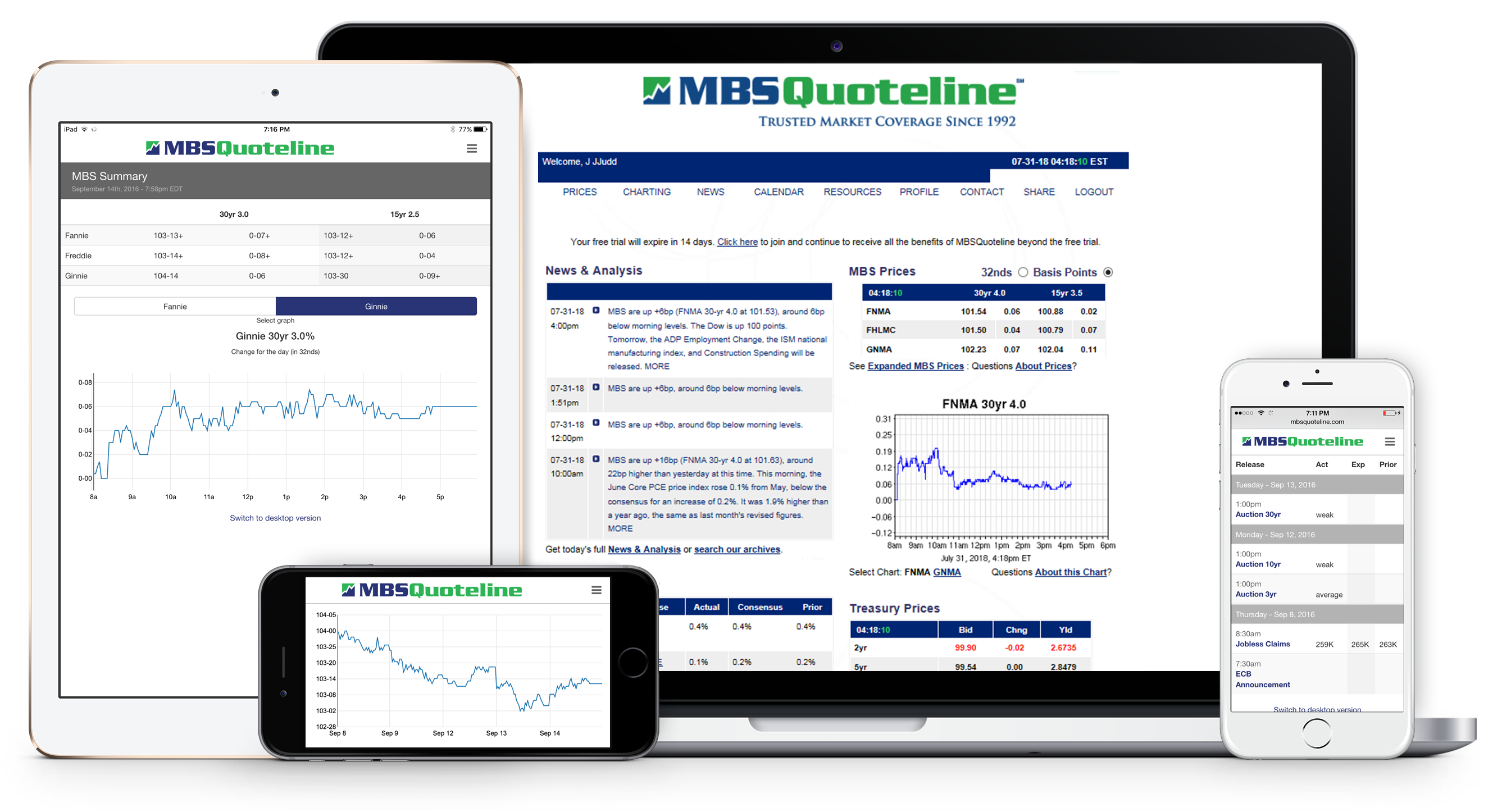 Multi-Platform Solution
Available across all devices, including your desktop, tablet and phone. News, updates and alerts delivered straight to your inbox and text device.
Calendar and Graphs
Interactive calendar of upcoming releases. Plot history and see trends of MBS prices, mortgage rates, treasuries and more.
Mortgage Backed Securities Live
The right data for you and your clients
Intraday Pricing Charts
See changes since your investors priced so you know when repricing will happen.
GNII Prices
Secondary package includes those hard to get GNII prices for multiple coupons and months, in table and chart formats.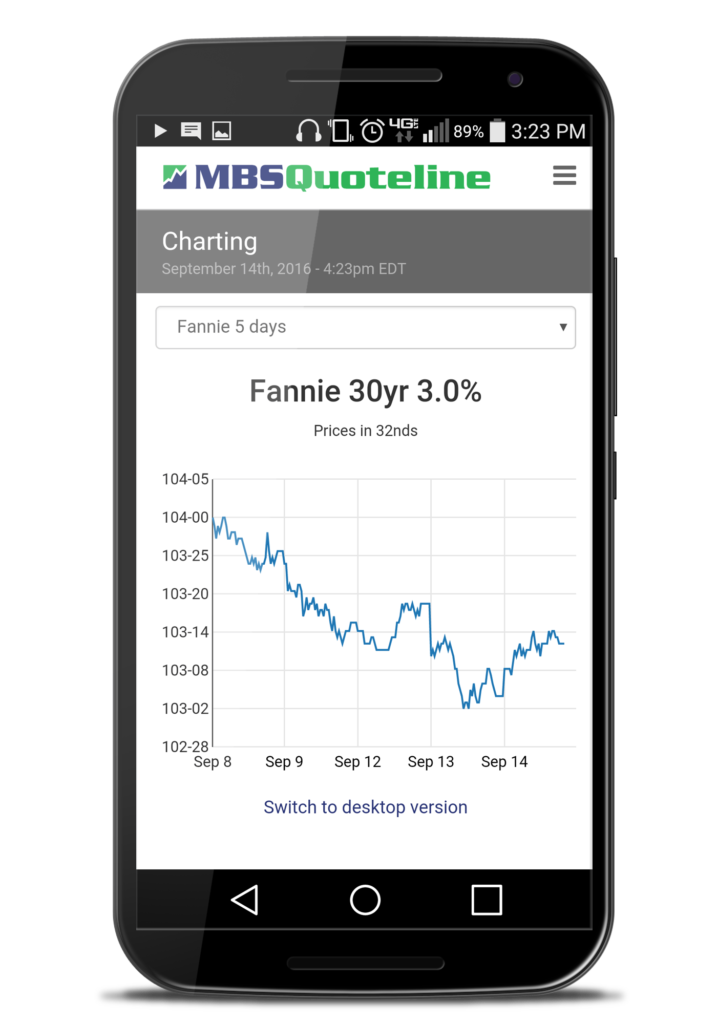 PERSONALIZED Weekly Newsletter
Send to clients and referral sources and post to social media sites
Weekly Newsletters
Our highly acclaimed weekly mortgage market summary, personalized with your information in a newsletter format delivered to your inbox and ready to send directly to your clients. Social media friendly-post it with a click.

And much more
Endless features you need to stay informed, advise clients, and make the right decisions in your business.